Biopharmaceutical
Company with a
Discovery Platform
(ADEPT®)
Optimvia is a biopharmaceutical company specializing in engineering enzymes and their cofactors to synthesize complex therapeutic molecules. Our first breakthrough product using the ADEPT Platform is biosynthetic heparin. We have created new enzymes and a cofactor to recapitulate the natural synthesis of heparin.


Proteins are the most diverse molecule in the body, and are responsible for nearly every function. Much like a digital code for computers, the specific amino acid sequence of a protein determines its shape and function.
Through our ADEPT® Platform, we can use these amino acid sequences to build new proteins, with new functions.
At Optimvia, we are engineering proteins for therapeutic uses, from anti-coagulation to treating cancer.

"When you think of 'wonder drugs' insulin always comes first to mind. Yet, heparin has probably saved at least as many lives. Remarkably, this vital drug still comes exclusively from animals. By contrast, insulin has been synthetically manufactured and highly engineered for decades. Optimvia is changing the landscape through innovative engineering"

Optimvia's Proof of Principle is the development of commercially viable and scalable biosynthetic heparin production through precise enzyme engineering.
The Global Impact of Heparin
Doses Administered
Each Year
People Will Need Heparin At Some Point In Their Lives
Doses Administered
Each Year
People Will Need Heparin At Some Point In Their Lives

Although surprising, heparin is still produced from slaughtered pig intestines. What is not surprising is that this outdated process is wrought with serious issues.

2007 –2008 Heparin Supply Contamination
"Caused >150 Deaths and 1000s of Serious Adverse Events"

60-70% of Supply Sourced from China
"Undiversified Supply Chain at Risk"

Epidemic
Vulnerabilities
"African Swine Fever and Blue Ear Disease Can Decimate Herds"

Biologically
Derived
"Global Need Limited by Livestock Production"
"Congress Launches Investigation into Heparin Shortage"
US Senate Energy and Commerce Committee leaders sent a letter on July 30, 2019 to FDA Commissioner Norman Sharpless.

Our proprietary manufacturing process is based on a step-change innovation that dramatically improves the economics and scalability of synthetic heparin. Optimvia is therefore positioned not only to replace animal-derived heparin, but to spin off novel designer heparin-like pharmaceuticals with improved and novel properties. This is exactly how insulin developed.

Optimvia has recently partnered with Ginkgo Bioworks, the leading horizontal platform for cell programming, to improve the manufacturing efficiency of our biosynthetic heparin technology.
With this partnership, we aim to scale our technology to economically meet the global heparin demand, and remove slaughtered animals from the equation entirely.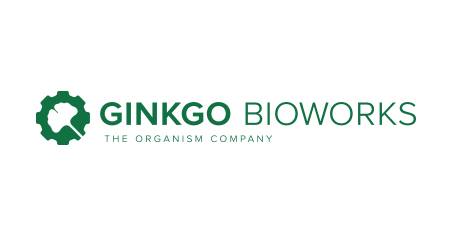 CEO and Chair of the Board
Mr. Kleeman is an experienced healthcare / pharmaceutical executive and an expert in pharmaceutical regulatory strategy.
Dr. Rothman received the Nobel Prize in Physiology or Medicine in 2013.
Dr. Geis is currently a principal at Geis-Hides Consulting, a firm that provides scientific, medical, and managerial solutions to partners across a spectrum of therapeutic areas in the pharmaceutical and biotechnology industries.
Mick Kowitz is an expert in AI, Natural Language Processing and a pioneer in speech recognition and holds 14 patents in speech recognition and natural language processing technologies in both consumer and healthcare markets.